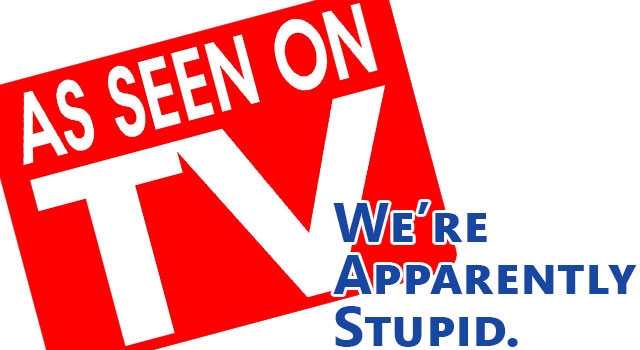 I've had the flu for the past three days; so I've been stuck on the couch watching a marathon of House Hunters International and Dateline NBC. One of the few good things about being sick is the fantastic, unending stream of infomercials. I know our education system can be better, but apparently infomercials assume the average American has the dexterity and mental competency of the Swedish Chef's fruit puppets.
Here are five things infomercials assume we're all too stupid to do:
1. Use toothpaste:
2. Figure out how q-tips work.
3. Match lids to the containers they fit
4. Use flashlights competently.
5. And finally, lift weights: