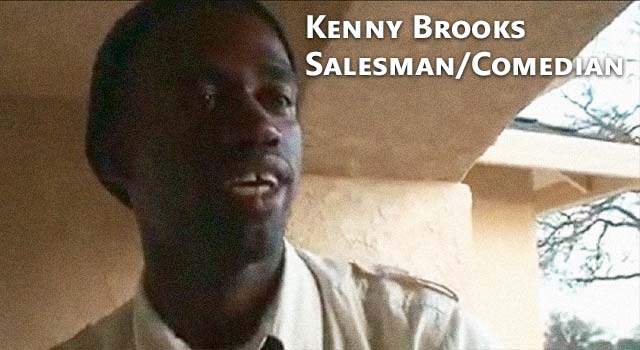 Kenny Brooks calls himself a door-to-door comedian. More importantly for the people that see his routine, he's a salesman for some random household cleaner.
Now, from a logical purchasing perspective there are a few things wrong with this video:
The bottle is way overpriced.
The fact that he prefers "cash" over other payments should raise some suspicion.
There aren't a lot of straight answers about the product or his background.
The bottle is way overpriced.
Regardless, these people bought the product because it was either the most entertaining or most annoying sales pitch ever depending on your perspective.
What do you think...would you buy this guy's product?