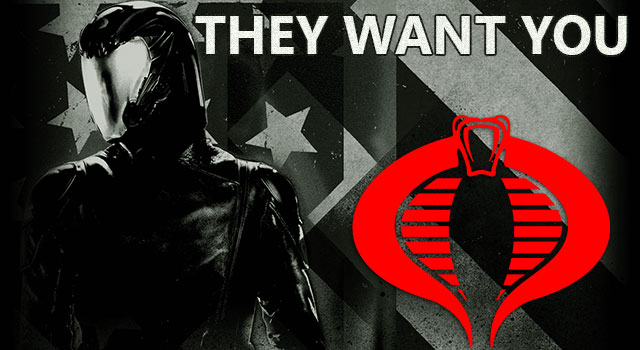 After being delayed from an original release date last summer, the next GI Joe starring Dwayne "The Rock" Johnson has been getting the 3D treatment for a scheduled March 29 release date. While the technicians clean up the film, the COBRA marketing department is hard at work in recruiting new foot soldiers for. GI Joe's arch nemesis is looking for a few bad men to join the team.
It all started with recruitment billboards spotted across the country like this one:


Image via shocktillyoudrop.com
They also have wallpapers and backgrounds for Twitter and Facebook available on their website, but they seem to be lacking an actual Twitter account. Sounds like COBRA Commander needs to step up his social media presence.
Check out their official recruitment video below: