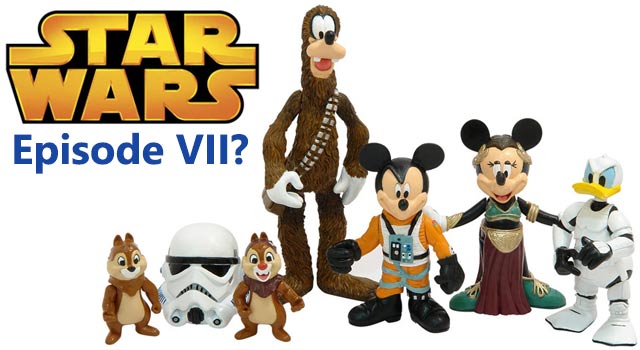 Blockbuster news today out of the Disney camp: the House of the Mouse has just bought the "Star Wars" franchise from George Lucas.
The Walt Disney Company announced today that they have acquired Lucasfilm Ltd., the production company responsible for George Lucas' "Star Wars" series among others. Disney purchased the company for $4.05 billion in a cash and stock transaction. It looks like one new movie is already underway as they announced Star Wars Episode 7 (AKA VII) for a 2015 release.
George Lucas had the following to say about the deal:
For the past 35 years, one of my greatest pleasures has been to see Star Wars passed from one generation to the next. It's now time for me to pass Star Wars on to a new generation of filmmakers. I've always believed that Star Wars could live beyond me, and I thought it was important to set up the transition during my lifetime. I'm confident that with Lucasfilm under the leadership of Kathleen Kennedy, and having a new home within the Disney organization, Star Wars will certainly live on and flourish for many generations to come. Disney's reach and experience give Lucasfilm the opportunity to blaze new trails in film, television, interactive media, theme parks, live entertainment, and consumer products.
On top of that news, Disney announced on a conference call with reporters that they will be putting out a new live-action Star Wars film every two to three years.
Big news today for Star Wars fans. We'll have more on the story as it unfolds.