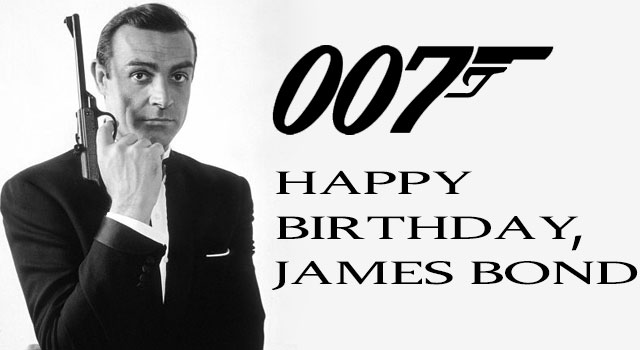 Happy James Bond Day, 007 fans! That's right, October 5th is the 50th anniversary of the Bond films. It's also less then 20 days until the release of Skyfall, the latest edition of your favorite Walther PPK carrying, martini drinking, Aston Martin driving, British super spy. We are also getting our first listen to Adele's rendition of Skyfall's theme song.
Plus, if you're in the mood to blow some serious cash there will be a global online auction by Christies of London. There's also a display at the New York Museum of Modern Art, and a night to celebrate the music of bond in Los Angeles as well. And for the first time ever all 22 movies are released on Blu-Ray in Bond 50. PLUS for all you gamers like myself who spent countless hours in the 90's playing Goldeneye on your N64, October 16 will see the release of a new First Person Shooter game called Bond Legends will be released on multiple game platforms. Wow. It's a good time to be a Bond fan!
If there is one movie character who embodies being a guy, it's James Bond. So pop in your favorite Bond movie tonight and join us in saying "Happy 50th birthday, Mr. Bond."
You can also check out the official trailer for Skyfall below: