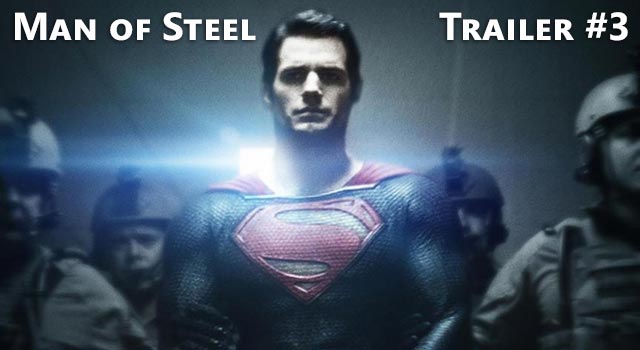 We haven't exactly been looking forward to the new Superman movie Man of Steel here at the Bro Council offices. That all changed last night when Warner Brothers released a new full theatrical trailer for the Movie. The new Man Of Steel is just over three minutes long and gives us some new insight into the plot.
And it looks good. Real good.
Man Of Steel stars Henry Cavill as Superman and is being produced by Christopher Nolan and directed by Zack Snyder. That's a power team right there, and we are now looking forward to being in theaters on the US release date: June 14, 2013.
Start the countdown.