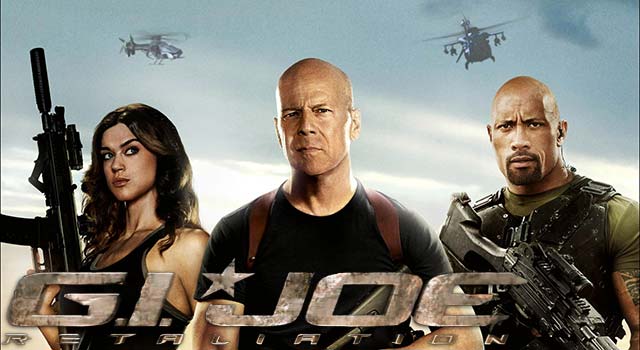 The new trailer for the next GI Joe movie (G.I. Joe: Retaliation) is up. And yes, I know the first one wasn't that great, but that one didn't have Dwayne "The Rock" Johnson and Bruce Willis. Plus Rhett Reese and Paul Wernick wrote the script, and they are the guys who wrote Zombieland which was a great movie. And John M. Chu is directing and he...well, ok. He's mainly known for "Justin Bieber: Never Say Never". I guess they spent all of their budget on the Rock and Bruce Willis. So enjoy the trailer, and as soon as we hear about the trailer for Abraham Lincoln: Vampire Hunter going live we'll post that up too.
(Yes, that's a real movie. I just heard about it while I was doing some research on GI Joe and I had to put the link somewhere in this article.)
BONUS: check out some spoofs of GI Joe PSA's (Public Service Announcements) that were posted online several years ago. An ingenious internet guy remixed the old PSA's with new audio. Pretty good stuff.