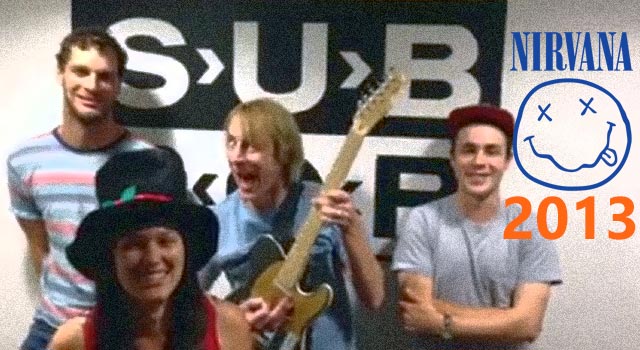 This week, legendary record label Sub Pop received a letter from an excited Virginia Tech student who was running for homecoming queen. She wanted them to have Nirvana film a video for them, apparently since Nirvana was on the Sub Pop label from 1988-1990 she thought they would have a lot of pull.
Here's the letter she wrote: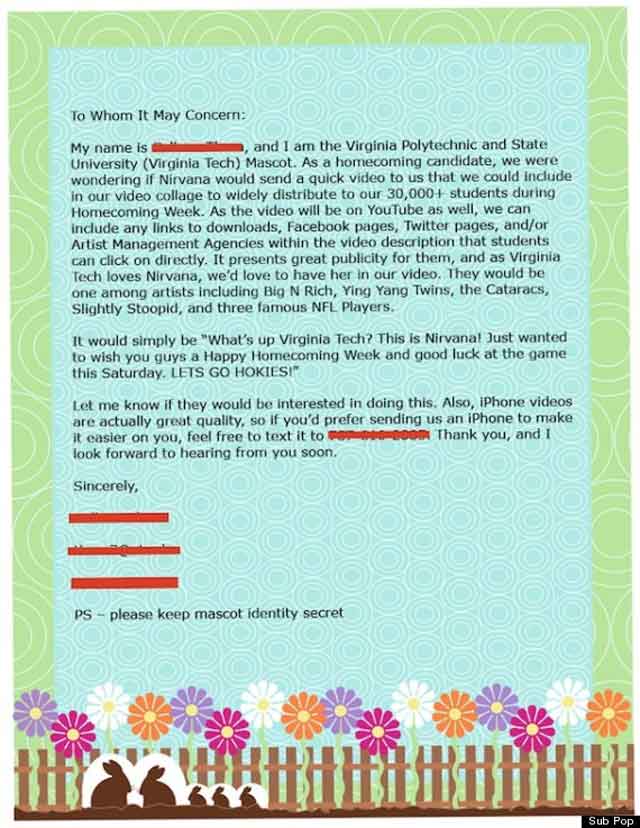 It's a sad day when a college student thinks that Nirvana is a girl who is still alive.
Luckily, Sub Pop has a great sense of humor and decided to send her a video back. So they recruited what we're guessing are the Sub Pop interns to create a message stating "What's up Virginia Tech? This is Nirvana! Just wanted to wish you guys a Happy Homecoming Week and good luck at the game this Saturday. LET'S GO HOAGIES!"
Nice work with the hoagies part, that's a big improvement. We're really hoping that she doesn't see the internet reaction to her letter and decides to put that video in her homecoming video. Check out the video here:
That was pretty funny, but at least their reaction to this was a lot nicer than the old form rejection letters they would send out to bands. You know, the ones that started with "Dear Loser..."