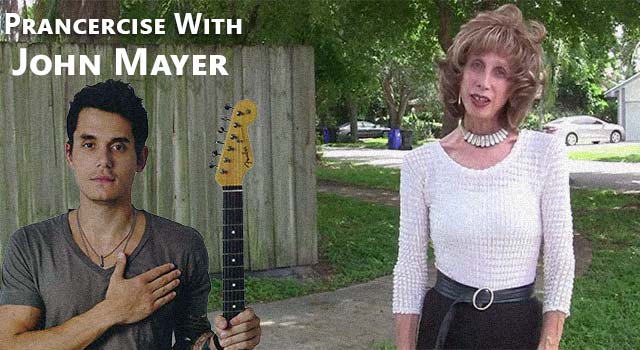 John Mayer just won the internet. A few weeks ago everyone was talking about Prancercise, an exercise program described on their official webpage as "a springy, rhythmic way of moving forward, similar to a horse's gait and ideally induced by elation." The exercise program turned viral video starred creator Johanna Rohrback, and was created in 1989. Thanks to YouTube, Johanna is now an internet celebrity and John Mayer is apparently a fan:

As you can see in the tweet, Mayer has a new music video out for his song Paper Doll, and the video stars Rohrback: AKA "the Prancercise Lady." The video is a one-trick pony since it's 3+minutes of Rohrback prancing, but the fact that he capitalized on this "trend" so quickly makes us give him a ton of props.
Nice work, Mayer. Check out the video below.