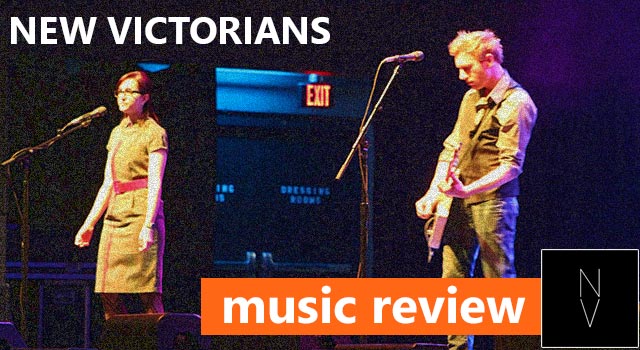 A guy named Ben Hardt has a symphony. Because of that, he used to front a band called Ben Hardt and His Symphony, but now he's decided to change it up a bit. His new band is simply called the New Victorians. Although the backing band changes all the time, the standard setup is Ben Hardt on vocals and guitar, with your typical bass and drum setup behind him. The thing that sets the New Victorians apart is the string section that is prevalent throughout their songs. Think of it as Rock n' Roll, mixed with some pop, accentuated by some 80's synth, and topped off with a string quartet. Another way of putting it? It's great music, and your girlfriend will love listening to it too.
Hardt is in the process of releasing three albums with a common theme. The first album, creatively titled I, deals with the relationship between two lovers caught up in World War II, the second album shows how the difficulties of war has creeped into their relationship, and the third album will detail the end of their story. The modern music and historical theme come together to create a great image that makes you feel like U2 was writing these songs back in the 40's.
Overall, the music is excellent and it's a change of pace from the Pearl Jam and Biggie Smalls that is probably on your playlist right now. You can pick up the New Victorians album on Amazon or grab your free download of I Know and check out the song Between The Lights (Come On) below.
Verdict: You'll probably love it.