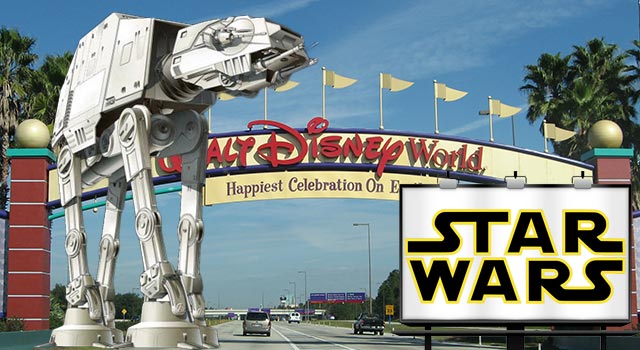 Thank you, George Lucas! After Disney bought Lucasfilm and it's prize jewel, Star Wars, the House of the Mouse sent out a survey to its Disneyland annual pass holders to ask if they would be interested in Star Wars theme park. Uh, yes. Of course they would be!
I haven't been to an amusement park for a number of years now. There is something about paying exorbitant ticket prices in order to to pay for over-priced food and stand in line all day that turns me off. That all changed recently - well, kind of. It will change in 2018 to be exact. Disney just announced that they are opening Star Wars Land at Walt Disney World in Orlando, FL, and yes, it is rumored to come complete with a Mos Eisley Cantina. The yearly Star Wars celebration in Orlando may have a new home, and I expect the celebration to become even bigger. All I want to know is when I can order my tickets.
While you wait for 2018 to roll around, why don't you check out the Top 10 Star Wars celebrities you've never noticed, and check out Obi-Wan Kenobi buying a used car below. It's from the BBC show Deadringers, and it will kill 2 and a half minutes of that 5 year wait until the opening of Star Wars Land.