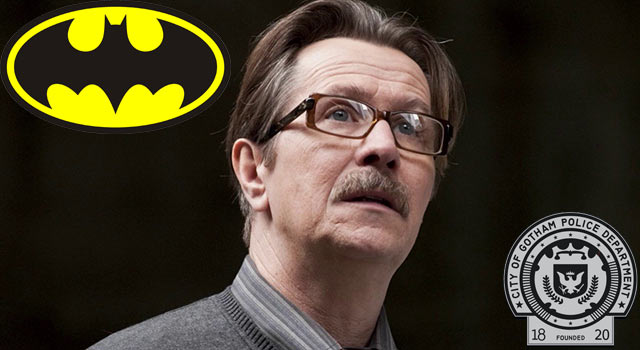 Huge news Bat-fans! Gotham City is coming to television. Fox just announced that they have picked up the new show 'Gotham', and in a strange case of timing the announcement came on the same night that Marvel's Agents of SHIELD debuted. Random coincidence? Of course it was.
Very little is known yet about the show, only that it will follow a young "Commissioner" James Gordon who is only a detective at this point, and that the super villains of Gotham are just starting to form.
I know what you're thinking, "Batman on TV? Score!" Unfortunately, Batman who art in Gotham (cowl be thy mane) is not going to appear in this series. We imagine there will be references to the Wayne family and even Bruce himself, but at this time in the Gotham Police Department time-line, Batman does not yet exist. I had recently read an article where comic writer Ed Brubaker spoke as to how there have been on off talks for years on the series he and Greg Ruka wrote called "Gotham Central," which followed a small special crime unit in the GPD. Batman only plays a few small bit parts and Gordon is retired. It's an incredible series so I'm hoping this has a similar feel, which we will be touching on later here at Bro Council.
Good move here by DC, who is making strong strides to own the TV side of the comic book wars with their recent success with the CW series Arrow that will launch its second season next month. They're also looking at creating a spin-off series starring The Flash so they have a few strong shows coming on board.
No matter which publisher wins the TV comic book wars, we all win as fans.