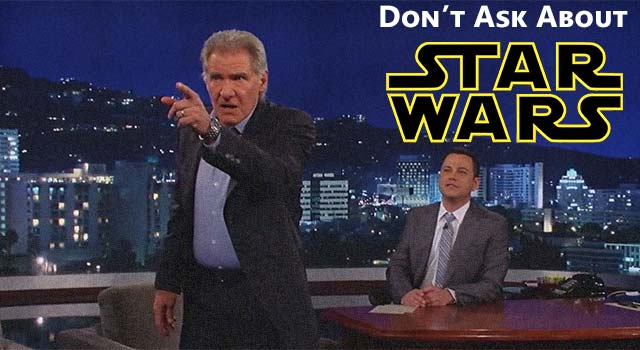 In case you missed it the other night on Jimmy Kimmel Live!, we bring you the best interview Harrison Ford has given. The man who played Han Solo has been through a constant barrage of questions about reprising his role as the galaxies best smuggler, and Jimmy Kimmel was doing a good job of playing along with Ford's unwillingness to talk about his return to Star Wars.
Then he allowed the audience to start asking questions, and things got a little heated.
After the horrendous events that have rocked this country in Boston and West Texas this week, we wanted to bring you something that brought a smile and some laughter to our offices.
Check out Harrison Ford's appearance on Jimmy Kimmel Live! below.