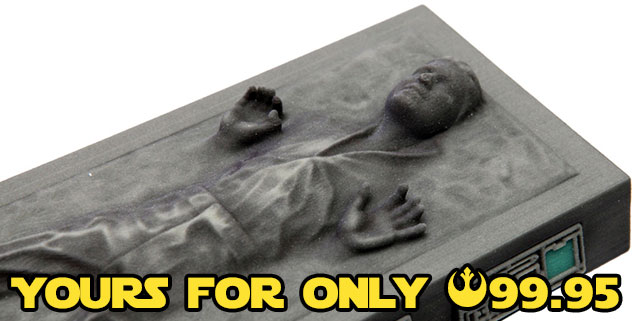 Those that know me, know what a huge Star Wars fan I am. And no, I'm not dressing up in Cosplay Costumes like a Jedi. I'm a regular fan not a....ok, forget me trying to pretend. When it comes to the world George Lucas has created, I'm an uber-nerd. Return of the Jedi was the first movie I ever saw growing up, and that love has carried through adult life.
In fact, one of the things on my must see/do list is (the hopefully Bro Council funded) Star Wars Weekend at Disney's Hollywood Studios. They already have a plethora of Disney-only exhibits and swag available, but this is the best of all time.
For a measly $99 and about 30 minutes out your day, you can be put in carbonite just like Han Solo.
The experts at Disney will take 3D pictures of your face with multiple camera angles. Then, your face will be placed into a 8-inch by 8-inch mold of the famous carbonite sled we see Boba Fett stealing away at the end of The Empire Strike Back. And, you even get a light-up band as you can see below: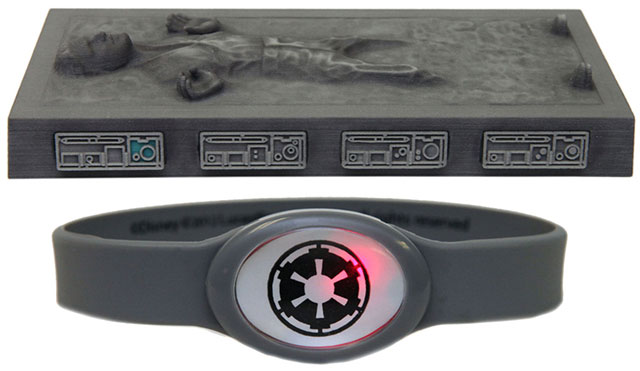 You can purchase additional casts for another $74.95 and all costs include shipping to your home in approximately 4 weeks.
This is definitely on the bucket list now. I missed last year's San Francisco Giants Star Wars day and was pretty disappointed. Their give away? One of my favorite players, Brian Wilson, in carbonite.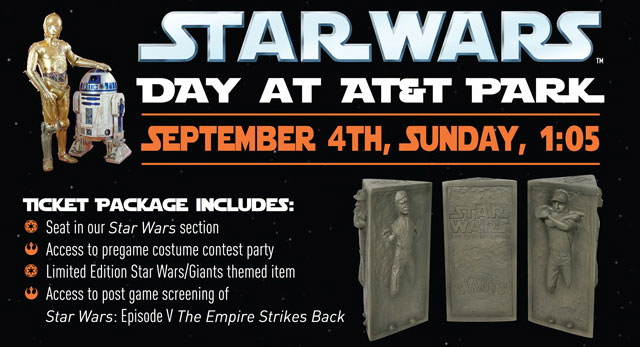 It was a travesty to miss that, but I will make it to this soon.
[Source - StarWars.com and Disney.com]