Ok people, have you ever heard of the Zombie Walks? According to the World Zombie Day website, the walks are "a day when all fans of zombie culture can join together in an international effort to alleviate world hunger. At all World Zombie Day zombie walks, participating living dead are encouraged to bring a non-perishable food item donations for local food banks." That sounds good and all, but lets get serious; the real reason people do this is so they can dress up like zombies and walk around cities all over the world without being institutionalized.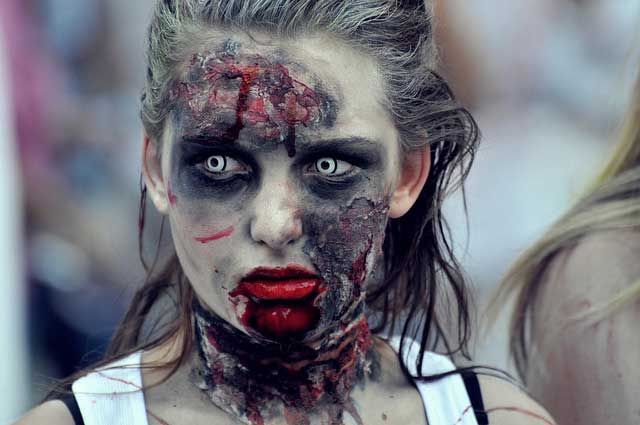 Image © Cory Cousins
Here's the problem...Dublin, Ireland may have taken the title of the world's largest Zombie Walk from the United States. Now if there's one thing that is always going to be "Bro Council, Approved" it's pride for our country (even though I'm proud of my Irish heritage, and we still love Sweden). So here's the breakout:
In 2006 the first Zombie Walk happened in Monroeville Mall in Pittsburgh where Dawn Of The Dead was filmed in 1978.
A new record was set for most zombies in a zombie walk in every year since the original, from Pittsburgh, to Chicago, to London, and back to Pittsburgh among others.
On July 23, 2011 Dublin Ireland set the new current record at 8,000 zombies. It's still being verified by Guinness.
The next step: bring the zombie record home to the US!
This is a matter of national pride, people. Who's going to organize the record setting event?
Link: World Zombie Day Organization