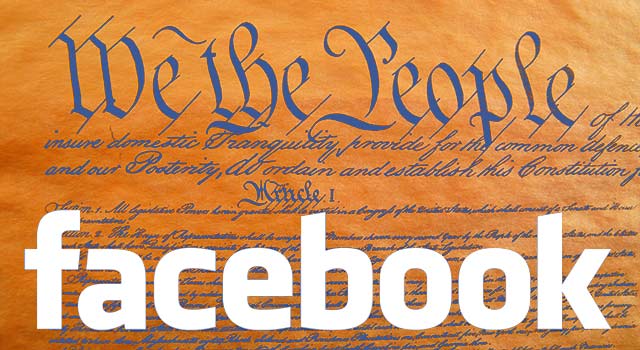 I have no idea how this keeps happening, but somehow this ridiculous fake copyright notice has been making its way around the interwebs recently:
In response to the new Facebook guidelines I hereby declare that my copyright is attached to all of my personal details, illustrations, comics, paintings, professional photos and videos, etc. (as a result of the Berner Convention).

For commercial use of the above my written consent is needed at all times!

(Anyone reading this can copy this text and paste it on their Facebook Wall. This will place them under protection of copyright laws. By the present communiqué, I notify Facebook that it is strictly forbidden to disclose, copy, distribute, disseminate, or take any other action against me on the basis of this profile and/or its contents. The aforementioned prohibited actions also apply to employees, students, agents and/or any staff under Facebook's direction or control. The content of this profile is private and confidential information. The violation of my privacy is punished by law (UCC 1 1-308-308 1-103 and the Rome Statute).

Facebook is now an open capital entity. All members are recommended to publish a notice like this, or if you prefer, you may copy and paste this version. If you do not publish a statement at least once, you will be tacitly allowing the use of elements such as your photos as well as the information contained in your profile status updates...
Now, I have a lot going on in my life, with school and Bro Council-ing, so I don't have time to explain in detail what's wrong with this whole mess. Other than everything. The basic point is that no form of law is governed by what's in your Facebook posts, Bros, and Copyright Law in particular is not governed by the Berne Convention, the UCC, or the Rome Statute, nor could you renegotiate a contract agreement everybody and their mother, grandmother and creepy second-cousin clicked "Accept" to when they switched over from MySpace ten years ago.
Luckily, our friends over at College Humor created this helpful video called "Facebook Law for Idiots," please watch and share: