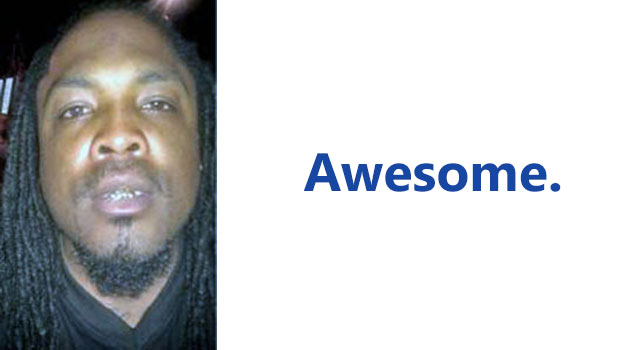 Have you seen this man? Because if you have, you know one of the smartest criminals ever. ( I wish they made a font called "Sarcastic")
Dude apparently broke into someone's car and stole their cell phone. For some reason he wanted to take that awesome picture of himself, and because of her settings it updated directly to her Facebook. Amazing!
So if you're a Bro Council reader in Atlanta, keep an eye out for this crafty thief. Hide your phone, or at the very least set your GPS and photos to automatically upload and watch the fun happen.
Source: Cell Phone Thief Post's Pictures On The Wrong Account