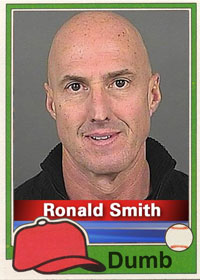 So this guy decided to vandalize his ex-wifes house. Good move.
Putting chicken in the heating vents of a house can be a great prank to pull on your friends, but you're friends with your friends. You're not friends with your ex-wife.
Not only did he put the chicken in the heating system, but he also poured bleach into her baby grand piano and left cleat marks on her newly refinished wooden floors. Oh, and he erased her computer hard drive too according to the court records.
So now this former state lobbyist-turned prankster is going to spend up to 18 months in jail.
Another prank, another idiot, another conviction.
Link: Don't Be Stupid (via TheDenverChannel)
Read the Warrant Here: Arrest Warrant