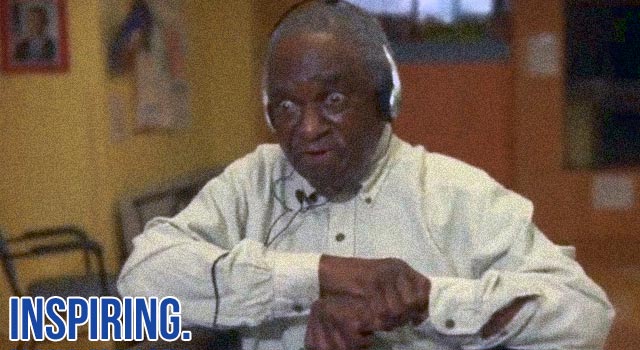 The text on YouTube for the video says "Old Man In Nursing Home Reacts To Hearing Music From His Era". But it is so much more than that.
Yes, it is an older man in a nursing home and, yes, he does respond to music from his era being piped through his headphones by an iPod. But what it doesn't say in that brief description is how the man comes alive. He goes from non-respondent, to being talkative and excited in a matter of minutes. All from music.
It's inspiring to see, and I'm glad the people working with him have taken the time to care for him so well. Despite what we like to think, this will happen to most of us at some point in our lives. So thank you to Yvonne Russell and everyone else who takes the time to actually care for the elderly in this country. You are definitely Bro Council, Approved.
Watch the video below, and try not to choke up a little when he starts talking about the music. I dare you.