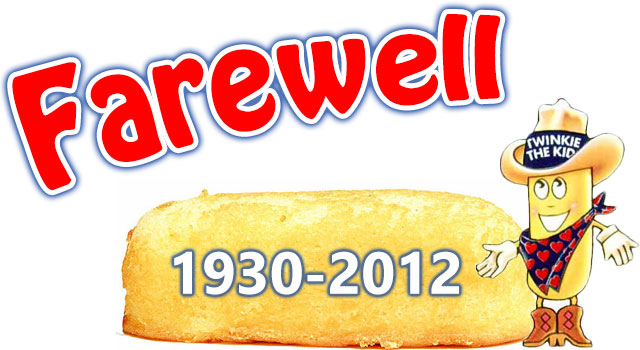 They say that nothing lasts forever, but some people believe that Twinkies and cockroaches are the only things that will be able to survive a nuclear war. As of today, you better run to your nearest grocer to stock up on the processed logs of sugar and wheat if you want to test that theory. Hostess, makers of the iconic brand, are out of business.
Hostess Brands, Inc. announced that it will have to liquidate the company because not enough striking employees came back to work by a deadline set by the company in order for them to be able to continue to operate.
Chief executive officer Gregory F. Rayburn had this to say:
We deeply regret the necessity of today's decision, but we do not have the financial resources to weather an extended nationwide strike. Hostess Brands will move promptly to lay off most of its 18,500-member workforce and focus on selling its assets to the highest bidders.
Now, the venerable Twinkie could be bought by another company and brought back to life, but we'll just have to wait and see. Today, let us all join together in a final toast to our friend and hero, Twinkie the Kid.