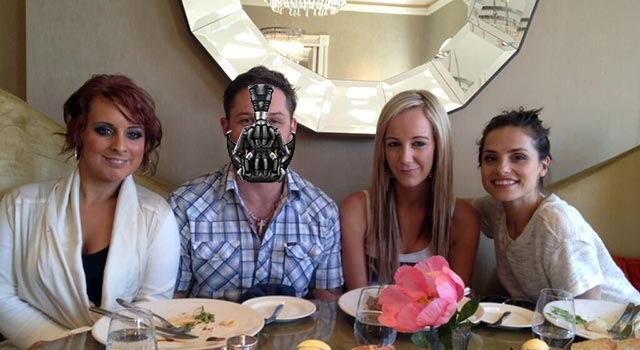 Bane truly does have a heart.
Kayleigh Duff recently got the surprise of her life. This attractive 23-year-old has a rare form of terminal cancer. It's the same that took her father when she was 8, and she recently appeared on a morning talk show in London to speak about her struggle when the subject of her dream date was brought up. Little did she know that when she picked Tom Hardy as her bucket-list date, the sister of his fiancee Charlotte Riley was watching.
The well-connected sister made some calls and was put in touch with Kayleigh's best friend Katie Birch. Birch helped arrange a surprise date for her friend and, as Ms. Duff was taking a break from chemotherapy treatments in London, Tom Hardy himself walked in. They had Tea Scones and Mr. Hardy even brought her a lucky diamond necklace.
See, Bane really is a nice guy!