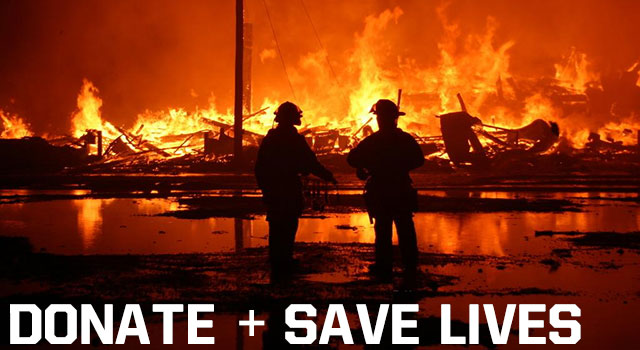 Did you know that a lot of fire departments use PowerPoint or Matchbox and Hot Wheels type tabletop displays for their weekly training exercises? I spent four years working on a better solution at a company called Sim Ops Studios developing a program called Code3d, but in trying to market that product, I learned of the harsh budget reality of every fire department.
What I learned working at Sim Ops Studios haunts me; the majority of Fire Departments in this country can't afford a more realistic everyday training solution because they have to choose between buying computers and software and buying new equipment like respirators, uniforms, and hoses. When faced with that choice, equipment usually wins.
There's a saying that resonates throughout fire training academies and stations all across the country, I heard it countless times when talking to Fire Chief's that were applying for $1,000 training grants, "Let no man's ghost return to say my training let me down."
If you want to do something today in honor of the 11th anniversary, send an $11 check to your local fire department for training.
You can also donate by checking out "Sparky's Wish List" which is an online registry that brings together fire departments and community members to support life-saving fire safety education programs.
If you're working for a fire department now and want to check out the software that we worked on, it's available free online.
[Link - Find a Local Fire Department]
[Link - Sparky's Wish List]