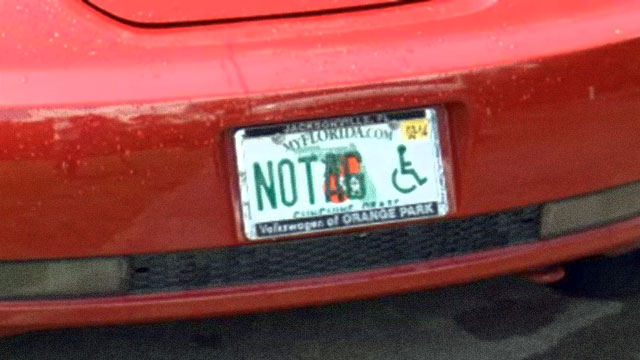 In Florida,the term "NO TAG" is written on a ticket when a car is parked illegally and has no license plate. A woman in Florida thought this would be a fun vanity plate to have on her car, and it has cost her almost $8,000 in tickets.
Soon after she installed her plate, Carol Schroeder was the recipient of 135 overdue parking tickets. From the article:
They were more amazed to learn all of the tickets were written to different cars -- tickets issued years before the car was even made. Yet the city says the car owner is responsible.

The problem might be her vanity license plate. It appears that every illegally parked car without a tag ends up on Schroeder's "NO TAG" record.
Wow! And you would think that the city would realize the error of their ways right? Wrong. Now they sent a collection agency after Carol.
Either the city needs to get their act together, or Jacksonville favorite Mark Brunell has finally found a way to erase his debt.