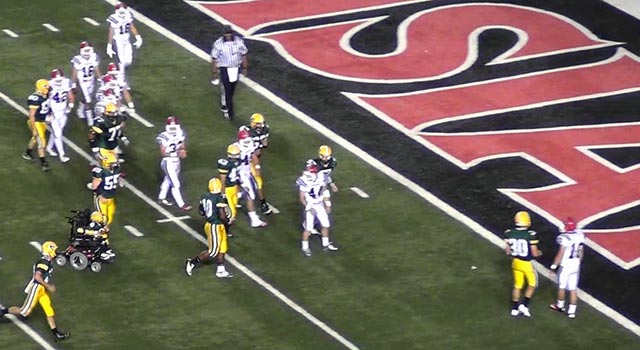 Shae Stelly has always had dreams of playing football for Cecilia High School in Louisiana, but he hasn't been able to see that dream fulfilled because he was born with muscular dystrophy and has been forced to stay on the sidelines.
That was true until a week ago, when the 16-year-old was called into a scrimmage game on a goal line touchdown chance. Stelly scored from a few yards out, and his dreams were realized.
Stelly was understandably excited:
I went to the scrimmage that night and (Coach Martin) told me to 'come on.' So then I went. Going on the field I was like oh my god, now it's real. It was like it was in my dreams, you know? It really felt amazing.
Yes, there are some negatives in sports, but this is why we love watching people play games. Check out the video below.