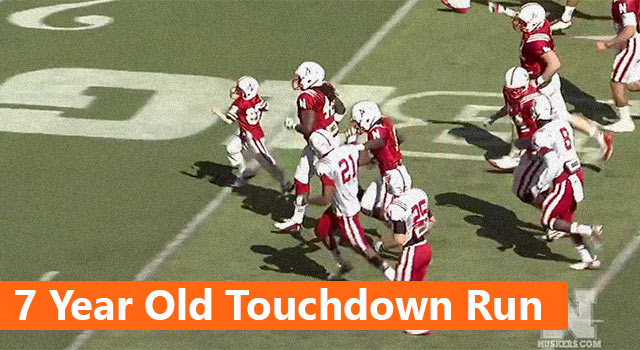 Yes, we know its not "officially" college football season, but to us NCAA fanatics it never ends. There's always something going on; the regular season, the bowl season, signing day, and the spring practices. Spring practices are happening now, and a lot of teams are either currently practicing or have recently completed it.
There has been a lot of negative press about college athletics the last few months, but most major media outlets focus only on the negatives and don't tell you about the work the teams do for the special Olympics, fund raising for cancer research, and hospital visits to sick children among other things. Here is a team that is making a positive impact.
Last weekend, the Nebraska Cornhuskers played their end of spring inter squad game / scrimmage and the highlight was the final play of the game when Starting QB Taylor Martinez handed off to his newest tailback and the teams biggest fan; 7-year-old Jack Hoffman, who followed his blockers for a 69 yard touchdown run and was mobbed by both the red and white teams in the end zone.
Here's the thing, Jack has brain cancer. Check out this incredible video of a little boys dreams come true.