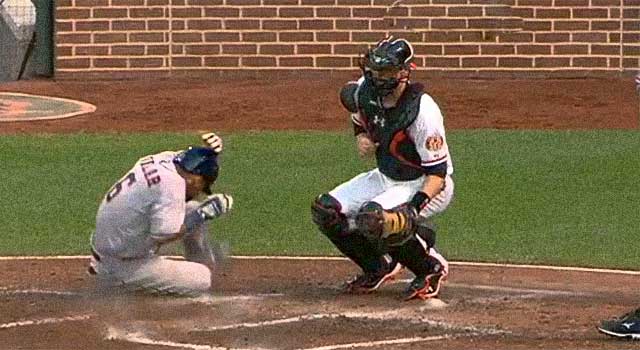 On Tuesday night, Astros rookie Jonathan Villar played in the eighth career game of his Major League Baseball career. Coming into the game he had four stolen bases, which is a very respectable number, but there's something about stealing home that makes his fifth just a little more memorable.
Villar got a great jump off of third base thanks to Baltimore Orioles pitcher Wei-Yin Chen apparently forgetting about the player that he allowed to get to third base in the first place. As he's almost home, Chen snaps out of his funk and decides to attempt throwing him out. The only problem was that the ball plucked Villa on the back.
It was an exciting play, and the Astros were fired up about it. The problem for the Astros is that they are still the Astros and managed to lose the game anyway.
Check out the video below.