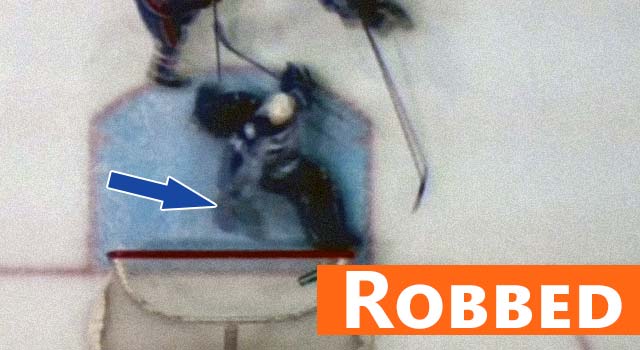 The ice hockey save you're about to see is officially in the running for best goalie save of all time. And the best part? It's from the minor leagues.
Drew MacIntyre is a goalie for the Toronto Marlies of the AHL, a minor league team for the Toronto Maple Leafs (no relation to WWE Star Drew McIntyre). It might "only" be the AHL, but this is the most incredible save we've ever seen.
MacIntyre reaches behind his back with his glove hand to trap the puck on his right side. Be sure to check it out from the different angles below.