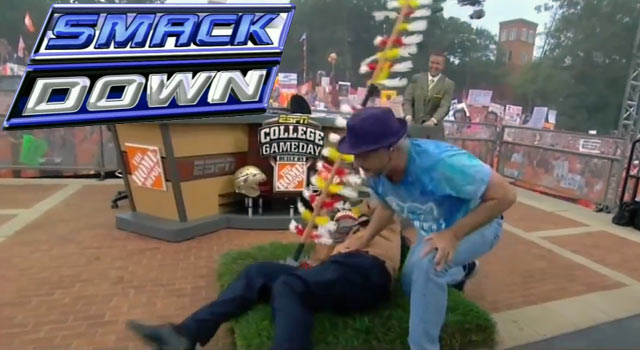 Bill Murray was on ESPN's College GameDay this weekend, and he brought his own brand of UFC with him. The crew was set up at Clemson University for their game against top-ranked Florida State, and it was time to make the picks for the game. Murray went with the home crowd and picked Clemson to win, and that's when the real fun began.
ESPN analyst Lee Corso came to the set dressed fully in a Florida State mascot suit. Chief Osceola/Corso then began a Florida State cheer, the crowd hated him, and Bill Murray did what they all wanted to do; he body-slammed him WWE-style.
To recap; Bill Murray was Bill Murray and Bill Murray is awesome.
Check out the video below.