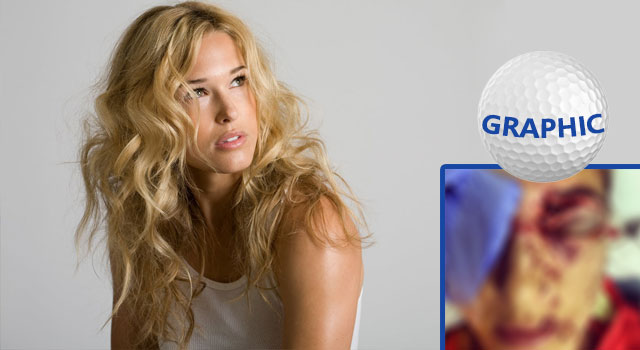 Bode Miller is an Olympic gold medalist, so he's a great skier. One thing he's not good at? Golf.
Just ask his wife, and professional volleyball player, Megan Miller (aka Morgan Beck). As witnessed on Twitter, she was on the receiving end of a line drive golf ball to the face:

Shes alright now, and you can check out the picture of the injury that she tweeted below, but just be aware that it's the worst looking thing we've had on the site since the bagel heads. I'm betting she gets a pretty big diamond for Christmas this year... maybe not as big as Mrs. Kobe Bryant's, but big enough.
Here's wishing Morgan Miller a speedy recovery.