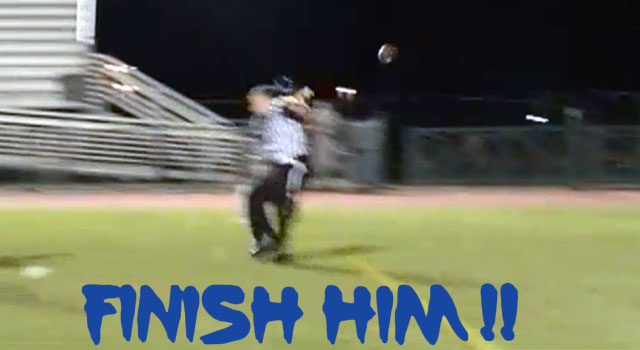 Quentin Williams is a high school quarterback from Allentown, PA, and he's also our newest accidental internet celebrity. The Dieruff High QB missed his receiver on a play, and hit the referee in the head instead. Plus, it was a beautiful pass. Seriously, look at the spiral on that thing.
The pass was beautiful, the ref was OK, and Quentin is now famous. The only negative for Dieruff High is that they went on to lose this game to add to their 31 game losing streak.
Check out the video below.