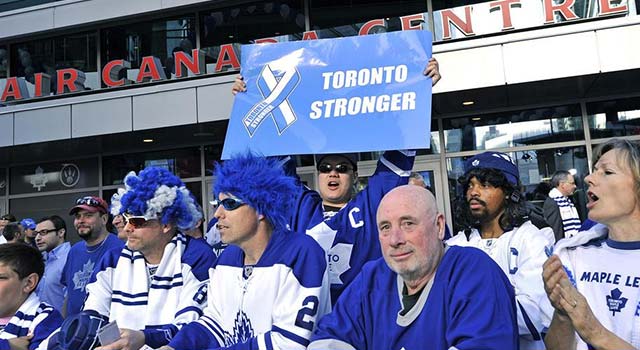 We have been trying to think of an introduction to this article that is both impartial and not insulting, but the best we could come up with is "the guy holding the sign you see above is a jerk."
And we're alright with that.
The story behind the sign is that a Maple Leafs fan decided that it would be a good idea to taunt the Boston Bruins with a sign that mocks the phrase "Boston Strong" before their playoff game. The phrase became a mantra for the city of Boston and the rest of the USA after three people were killed and more than 260 were injured in the Boston Marathon bombings. That markedly poor decision has, not surprisingly, triggered a blizzard of outrage online and in the press. CBS Boston reported that by the second period, "Toronto Stronger" was the No. 1 trending topic in Boston.
It also sparked a great response from a bruins fan: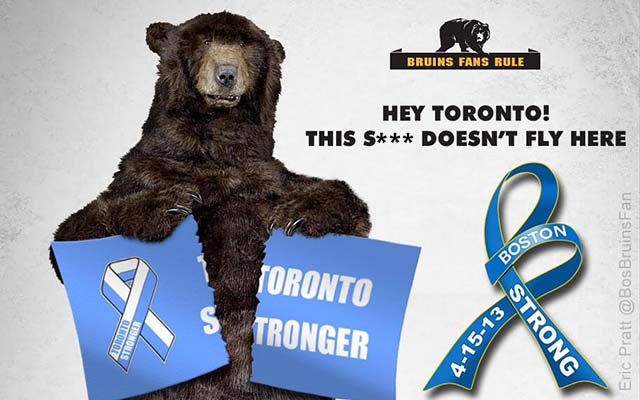 Well done, Boston. We made a sign of our own that we think better suits the Maple Leaf fan: