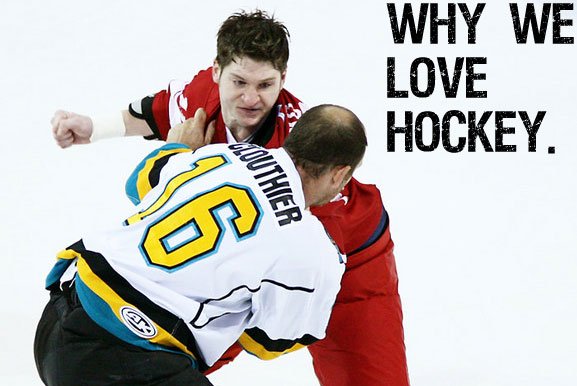 It's not just the NHL players that love to box, it's all hockey players. Sometimes it happens in the heat of the moment during a game, and sometimes it happens in the heat of a ceremonial puck drop before the game like with these two. Hey, that's hockey. And that's one of the things we love about the sport.
In all fairness, it wasn't the first time these two ran into each other. Their teams, the Allen Americans and Texas Brahmas, are in-state rivals in the Central Hockey League. And they had fought four times before this one. Oh, and they fought again 5 seconds after they got out of the penalty box from this scrum. Amazing.
Unsportsmanlike penalties at 0:00 of the game? Yes, please.
Check out the fight between Ryan Hand of the Brahmas and Brett Clouthier of the Americans below, and think about how awesome the Americans vs. the Brahmas sound. Those are awesome team names right there - way to go, Texas.