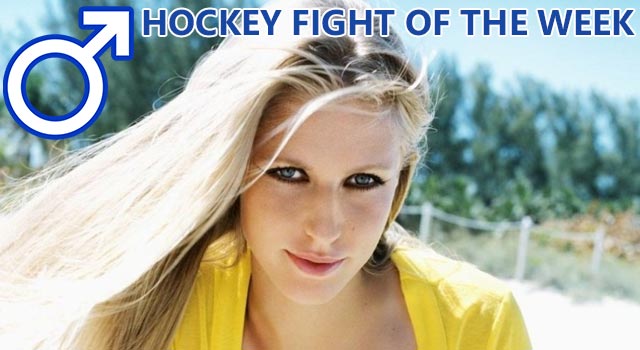 This is Elena Dementieva This is her husband, Maxim Afinogenov
Recently, there was a women in Russia watching her husband play hockey.That woman is former tennis player Elena Dementieva, who is married to Maxim Afinogenov. Maxim is a former player with the Buffalo Sabres who is now playing in the KHL in Russia. When Maxim got in a fight in a recent game, the cameras cut to Elena. Let's just say that she wasn't happy with her husband fighting:
Normally, I would say that she just needs to deal with it since it's hockey. If I was in his shoes though, I would never fight again. He's dating way up, and he should do everything he can to stay married to her. Look at the picture of the two of them again...
You agree with me now, don't you? He kind of looks like the guy from that Cher movie from the 80's....Mask.