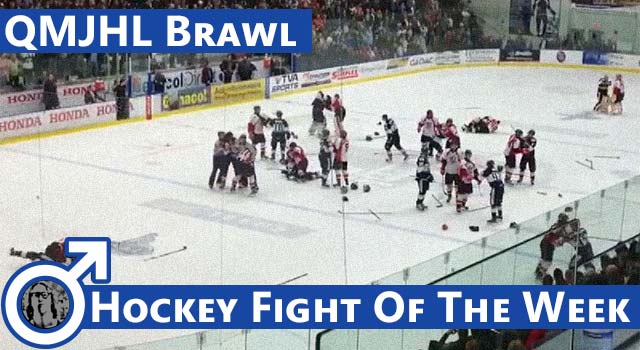 Have you ever heard the phrase "we went to a boxing match and a hockey game broke out"? Well, that's pretty similar to what just happened during a game in the QMJHL.
The QMJHL is short for Quebec Major Junior Hockey League, which is one of the three major junior leagues that form the Canadian Hockey League. Notable alumni from the league include hockey Hall of Fame members Mario Lemieux, Guy Lafleur, Ray Bourque, Pat LaFontaine, Mike Bossy, Luc Robitaille, and goaltender Patrick Roy. An impressive list of players for sure, but after game 4 between Armada and Drakkar in their recent QMJHL playoff series, the league is getting notoriety for their fighting, and not their hall of fame credentials.
Check out the video of the full-team brawl below.