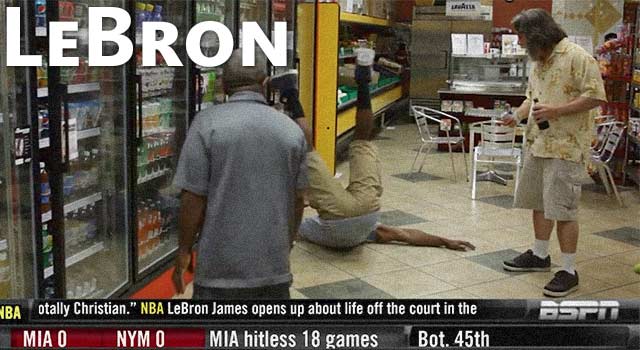 Last night the San Antonio Spurs were defeated in the NBA Finals by the Miami Heat. No matter how many rings LeBron gets though, he will still have people that don't like him; people like me. And also Cunning Ape Productions, who made this great video of LeBron's propensity to flop.
At first we thought we were watching a new 30 for 30 documentary, but apparently this is just a spoof.
In all seriousness, congratulations to the Miami Heat. You are the back-to-back world champions for a reason, unfortunately that reason is Manu Ginobili.
Check out the video below.