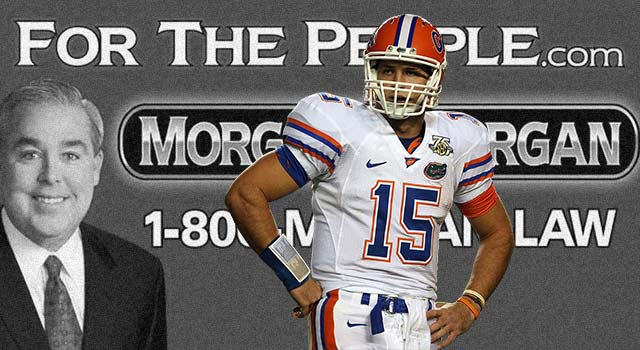 Another day in the NFL off-season, another Tim Tebow story. There has never been a more beloved third-string quarterback in history, and the Tebow Force may just be strongest in Jacksonville. So much so that a "powerful" lawyer from Orlando named John Morgan just bought some commercial time on local radio to beg Jacksonville Jaguars owner Shad Khan to sign Tebow.
The dialogue is campy, even by ambulance chaser standards, but the video has some viral hopes so it's a great marketing ploy by Morgan.
Unfortunately for Morgan, and the city of Jacksonville, it's a long shot that Tebow ends up with the Jags. General Manager Dave Caldwell has repeatedly stated that he will not sign Tebow.
Oh well, either way we hope that we eventually see some "You can't TiVo, Tebow" shirts.
Check out the commercial below.