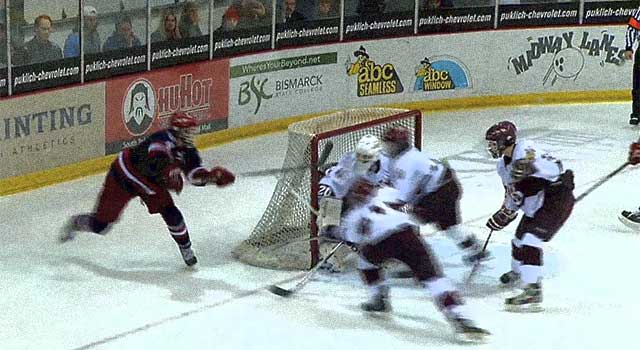 When it was time to pick our hockey "Goal of the Week" we figured we'd be featuring an Alex Ovechkin goal. Then we realized this wasn't 2008.
So instead, we are featuring Bismarck's (ND) Century High School Senior Alec Rauhauser's backhanded goal from behind the net against rival Bismarck High. Rauhauser finished up with 3 Goals and an assist in the overtime win.
If I was Adam Oates I would trade Ovechkin for this kid immediately. Ovi should have high school eligibility left, right?
Check out the video below.