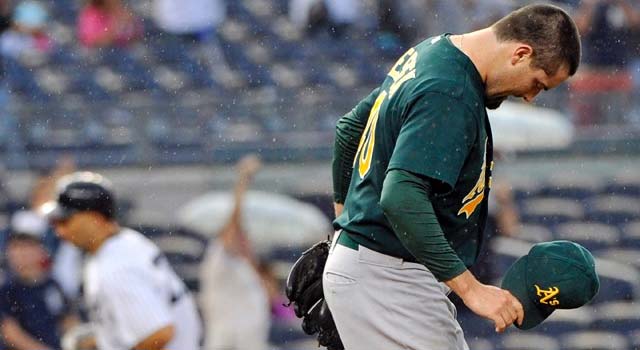 On Wednesday, Oakland A's pitcher Pat Neshek was granted leave from the AL West winning game over the Texas Rangers to be with his wife Stephanee and witness the birth of his first son, Gehrig John Neshek.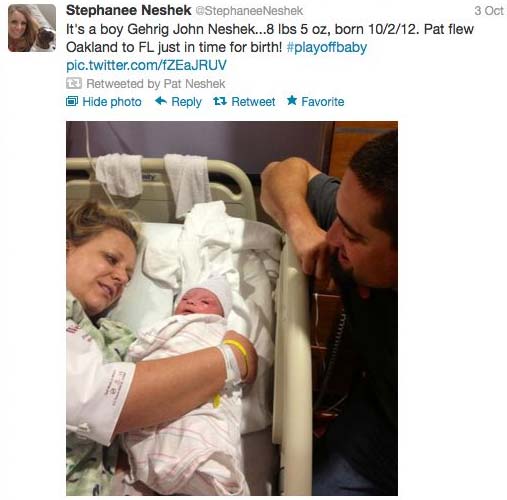 The family tweeted @PatNeshek with the hashtag #playoffbaby and twitpic photos immediately after the birth, but tragically, less than 24 hours after being born apparently healthy, little Gehrig died of still unknown causes:

An autopsy is expected to be performed in the next few days and offer few more clues to the family, but over here at Bro Council, our thoughts and prayers go out to Pat and Stephanee Neshek and their families.
It's times like these that make you think about how precious life is, and we decided to write this article so we could post a link to an organization that is doing great things to help young children. Zero to Three is an organization whose mission is to promote the health and development of infants and toddlers. We selected them for this article because of their great rating on Charity Navigator and you can donate here if you feel inclined. Unfortunately it won't help the Neshek family, but hopefully it will help some other families.