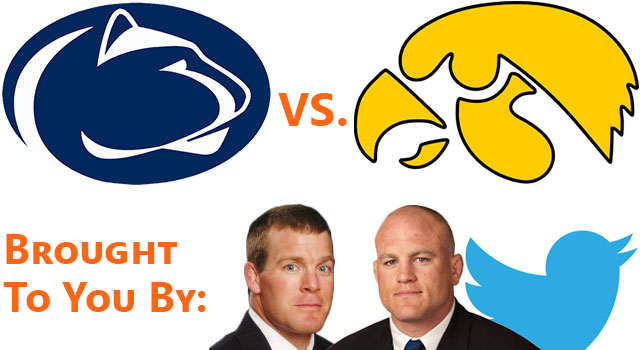 How awesome is this? Cael Sanderson is one of greatest wrestlers of all time, and he left his alma-mater Iowa State to coach Penn State University's wrestling team. PSU is now the three-time defending NCAA team champs, and each year his recruiting classes have gotten better despite the fact that he left the hot-bed of college wrestling in Iowa.
Last week Sanderson started a Twitter conversation with Iowa's coach, Tom Brands. Brands was the coach of three straight NCAA champions before Sanderson started his mini-dynasty, so the coaches have combined for the last six NCAA wrestling titles. Sanderson wanted to schedule a meet between the two schools, and what started out looking like a joke turned pretty serious.

Iowa and Penn State will wrestle at Carver-Hawkeye Arena on December 21. Nice work guys, now let's schedule some football games this way, alright?