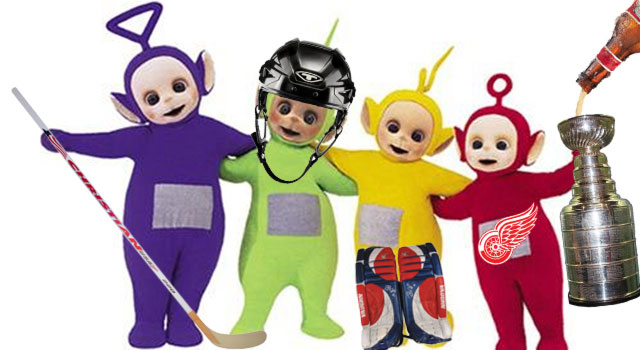 All of us hockey fans are justifiably salty about the NHL lockout, but all we can do is go to work everyday and complain about it. But what if you are a player and you didn't head to Europe to forget about your worries while playing a game in your home country? Well, if you are Detroit Red Wings prospect Riley Sheahan then you allegedly start drinking, dress up as a Teletubby, and get arrested for drunken driving.
The video below isn't anything special until the 2:05 mark. But that point of the video will ensure that when the league starts again there will be plenty of jokes flowing from the Red Wings opposing fans and surely his own locker room.
Seriously, a Teletubby? I would love to hear what Bobby Clarke has to say about this. Check out the video below.