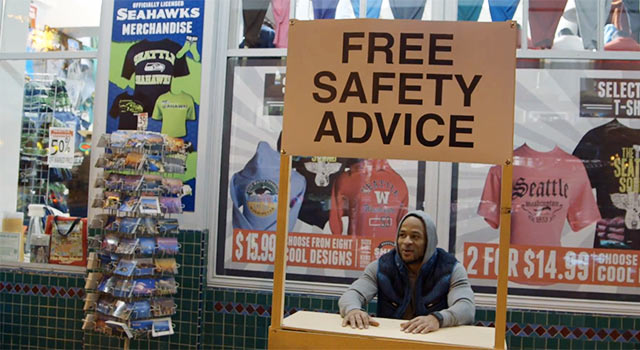 Seattle Seahawks FS Earl Thomas is a First Team NFL All-Pro, and a pretty BA defensive back. He's also both funny and unrecognizable to people in Seattle.
Sports Illustrated's 'Extra Mustard' site decided to drop the Free Safety off in the middle of Seattle and have him dole out free "safety advice" to passersby.
Thomas sat in a booth reminiscent of Lucy from Peanuts, and handed out nuggets about texting and walking, and even where to go to dinner.
Check out the video below. Somehow I don't think people in Pittsburgh would have been so calm about Troy Polamalu in the same scenario.