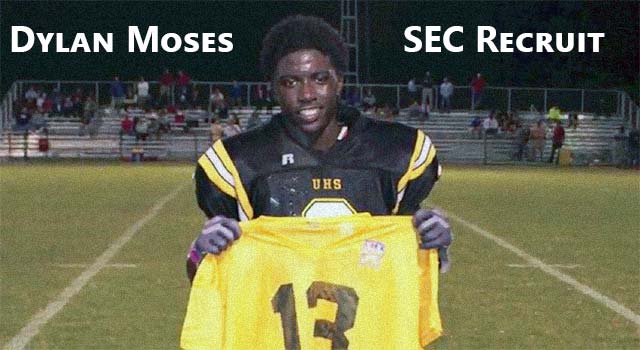 Recruiting in the SEC is officially out of control. Treating 17 and 18 year old kids like rock stars is already commonplace when they are deciding on what schools they will be taking their talents too. Kind of like Johnny Be Good, only worse. But what happens when the 17 year old talent pool is not as deep as you'd like? Well, it's apparently time to start recruiting in Junior High.
Now, of course Les Miles and Nick Saban are at the heart of this story. The SEC powers recently offered a scholarship to Dylan Moses from Baton Rouge, LA. He's a great player with a highlight reel that would make most coaches excited to sign him, but here's the catch; he's in 8th grade! He has yet to play any varsity football and the kid already has a highlight video and a scholarship?
To be fair, he does have an impressive stat line:
6 feet tall
205 pounds
34 inch vertical
9 foot broad jump
4.4 second 40 yard dash
14 years old
With those stats, we were surprised to hear that the Cleveland Browns weren't making an offer.
Check out his highlight video below: