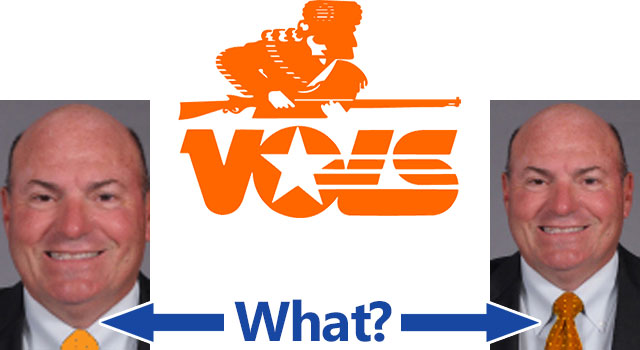 Tennessee hasn't exactly been tearing up the SEC since the days of Peyton Manning and Tee Martin. Martin even recently turned down a coaching job at his Alma Mater which means he won't have to worry about wearing a tie created by MS Paint.
See, it's another year and another coaching change for the Volunteers, and the UT athletic department just couldn't wait to get new Head Coach Butch Jones and his staff on their website so they broke out the MS Paint.
Look carefully at the ties below, and you can see the craftsmanship of the Photoshop job on the new staff members who weren't able to make it in for a photo session. The least they could have done is Photoshop the bed-head off of John Jancek in the last picture.
UPDATE: The official site now has updated pictures with better ties. Luckily for you, we have the originals below.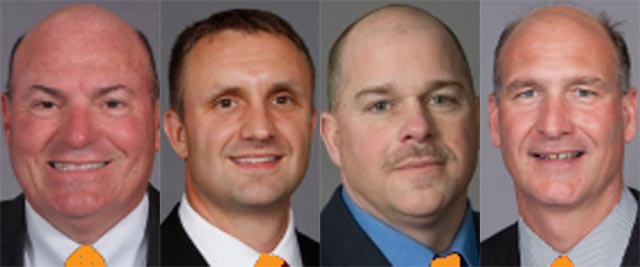 [Original Source - UTSports.com]