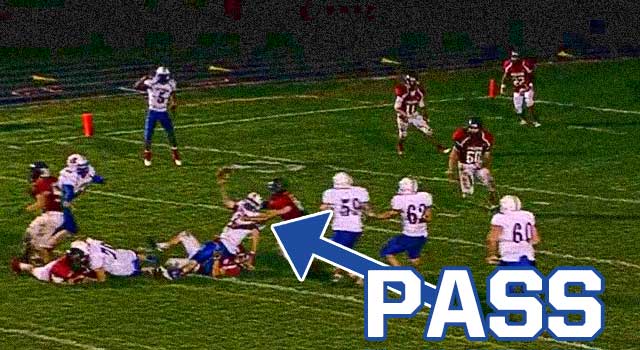 So you are Tate Bennett, the QB for Ravenna (OH) High School and you are in the red zone with time running out and the game on the line - what do you do? Well, you scramble as the pocket collapses, start getting sacked, and toss the ball backwards towards the end zone for a game winning touch down of course.
Rumor has it that Mark Sanchez was trolling Ravenna High School for dates at the time, and is now seeking advice on winning games from Tate.
Check out the video below.