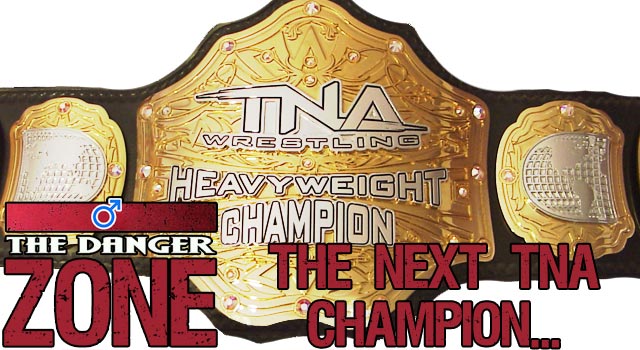 Impact Wrestling – TNA Wrestling's weekly television show - has about a third of the audience of Monday Night Raw … but it probably shouldn't. While the show suffered from horrible booking and writing for years, with nonsensical storylines, over-the-hill main eventers, and weak crowds all contributing to its overwhelming levels of suckitude, things have picked up over the last few months. The turnaround really began last fall when current champion Bobby Roode turned heel and split up the mega-popular tag team Beer Money Inc, turning on then-champion and former partner Cowboy James Storm (a side note – Storm, Roode, and Beer Money Inc have THE best entrance music in the entire company, maybe even in the wrestling industry, and I'll fight anyone who disagrees) and beginning a run as the longest-reigning champion in the promotion's history.
Roode has held the title since November 3rd, 2011 (technically he won it on October 26th, but the episode of Impact in which he won it didn't air until November 3rd), somehow managing to come out on top every time the title has been put on the line since then. He's beaten half the company at this point, but he'll eventually drop the belt. There are a few guys with at least a puncher's chance, and here are the odds and reasoning.
Cowboy James Storm (3-1) Storm has been with TNA for years, and has consistently been one of its better performers. While he's not the greatest pure wrestler in the world, he's great on the mic and even has some mainstream fame, having appeared at this year's CMA Awards and cutting a music video for his theme song, Longnecks and Rednecks, with Montgomery Gentry. Storm had a long-awaited title shot at April's Lockdown pay per view in front of his hometown fans in Tennessee, but lost the match after superkicking Roode out of the cage they were wrestling in. Storm's the sentimental favorite here and the fans love him, plus it's just good karma for a company trying to rebuild its image to give the belt to a guy who's homegrown as opposed to a WWE or WCW washout. However, it might be too obvious to have him win it.
Austin Aries (7-1) Double A is the self-proclaimed Greatest Man That Ever Lived. Realistically, that's a bit of a stretch, but he's a damn fine wrestler and a great talker who would have been a main eventer years ago if he was four inches taller. He also wears a cape on the way to the ring, which is something that more people inside and outside of wrestling should do. He's got a title shot at the upcoming Destination X pay per view, and people in the company seem pretty high on him, but he's also only been in the title picture for a little while now. While him winning might be par for the course in the WWE, TNA has successfully made their World Heavyweight Title extremely meaningful, and it's highly unlikely that Bobby Roode loses it without a major build up.
Jeff Hardy (10-1) Hardy is still in his early 30s and is the most popular face (good guy) in the company, so he would definitely spike the television ratings. He's also a good enough wrestler to have good matches night in and night out, which is a very important ability for a champion. On the other hand, he's had some problems with drug abuse and would represent a step backwards for the company, as one of the main criticisms of the company was that the only guys who got a chance to shine were ex-WWE stars, which diminishes the credibility of the homegrown talent.
Sting (15-1) The Stinger is still a sentimental favorite among fans, but he's also in his 50s and not someone who should be wrestling every week. Sting is almost the HHH of TNA, in that he's someone who can come back any time, get a great reception, and probably spike the television ratings, but who is so not the future of the company that it's not even funny. He's got a shot if the ratings for Impact Wrestling go down, but he's otherwise more likely than not a decoy at this point.
AJ Styles, Mr. Anderson, or Samoa Joe (40-1) All of these guys are popular, and Styles and Joe can really wrestle. However, each has flaws preventing them from being ideal main eventers, with Styles being a bland good guy, Anderson being an unlikeable poor man's Stone Cold (although his entrance is still pretty badass), and Joe having spent the last year or so losing almost all of his matches, hurting his credibility with the audience.
So who deserves to be the next TNA World Heavyweight Champion? Tweet @brocouncil and @therealtpruitt with the hashtag #dangerzone with your pick.