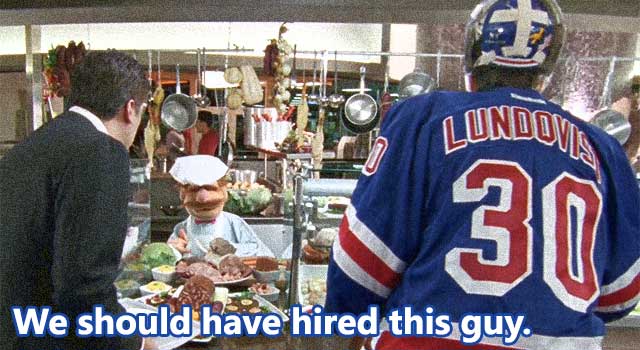 According to a new SportsCenter commercial, ESPN just hired a new "world-renowned" chef at their corporate headquarters. Quite frankly, I'm pretty upset we didn't think to hire him for our corporate headquarters. Who wouldn't want a Muppet serving them food every day?
In the ad, the chef turns out to be the Swedish Chef and the only person able to understand him is New York Rangers goaltender Henrik Lundqvist.
The strange part about this commercial? ESPN actually acknowledged hockey for a change.
Check out the video below.