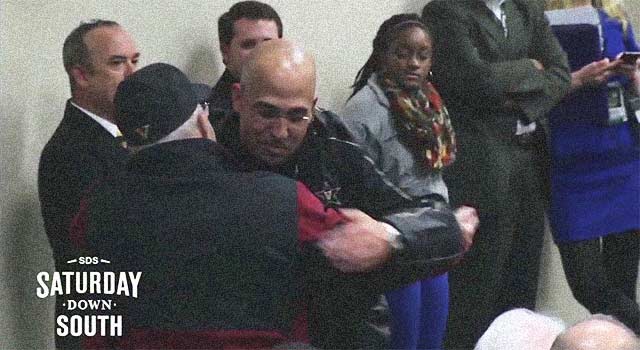 Recently at a press conference for the Music City Bowl, Vanderbilt Coach James Franklin did something out of the ordinary - he took time out of the conference to appreciate a long time fan.
Vanderbilt has long been a school of smart kids but never very good on the gridiron, and Coach Franklin took a moment to hear the gratitude from a long time fan that was in the seats at the press conference. The fan wanted to thank Franklin for the great season they had, and Franklin decided to bring him up front for a hug.
This a great sight to see in a time when a lot of coaches only care about money, bonuses, and bowl games. Here is a guy who makes sure the fans know how much he appreciates them.
Check out the video below: