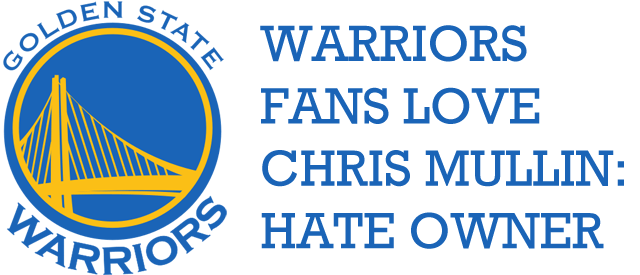 It was a night that was supposed to be a low-key celebration of the retirement of Hall of Fame player Chris Mullin's jersey. Instead, it morphed into the sellout crowd booing the team owner anytime he spoke.
At halftime of Monday's game, several players and people in the Warriors organization spoke when owner Joe Lacob was announced as "the best for last". He didn't even open his mouth before boos filled Oracle Arena. He tried to wait for the boos to quiet down, but it just never happened. Chris Mullins even stepped in as Lacob's stand-in big brother and tried to help calm the fans down. "Sometimes change is inevitable, and everything will work out just fine. Just a little bit of patience," said Mullins.
The crowd was upset that the Warriors traded Monta Ellis to the Bucks. Mullin's words calmed them down for a few seconds, but Hall of Famer Rick Barry had to step up again after the boos re-started. "Show this man the respect he deserves," said Barry. He called the fans classless and gave the microphone back to Lacob. Finally, Lacob was able to finish his speech.
I think it was disappointing that Mullin's night was marred by the boos, but in all honesty I never would have heard about his ceremony unless this happened. Glass half-full right? Check out the video below: