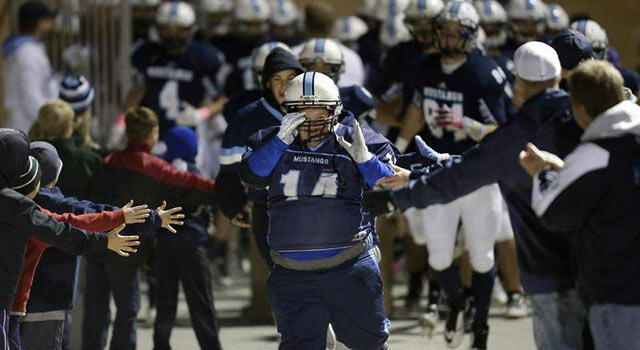 You always read about school shootings and bullies in the news, but don't think that all the news from high schools around the US is bad. Just look at the story of Noah Van Voreen.
Noah is an 18-year-old senior at Little Chute High School in Clintonville, Wisconsin. Not only is he the manager for the football team, but he's also the waterboy as well. Noah was born with down syndrome, so his options for athletics were limited. At least until a recent game when his coach decided to give him a chance at gridiron glory.
With 1.2 seconds left on the clock during a blow-out win, Little Chute called a time out. The crowd chanted for Noah, and he came out to line up on the field next to quarterback Sam Merryfield. Both teams decided to help with the run, and Noah took the ball 35-yards for a touchdown against the Clintonville Truckers for his first ever touchdown.
After the game, Noah was understandably excited, telling reporters that "I made a touchdown," and "I did great!"
You did do great Noah. Check out the touching video below, and if your eyes don't water up a little you might want to check if you have a heart.