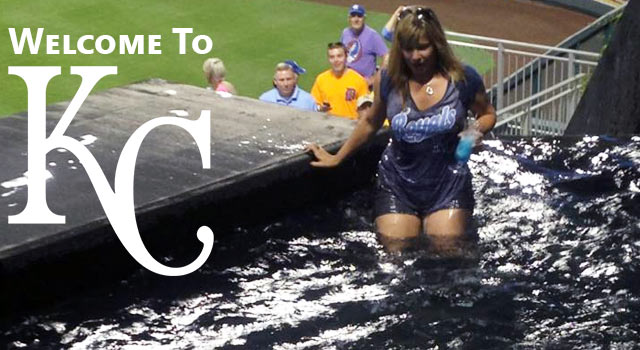 During the Kansas City Royals 13-0 win over the Minnesota Twins on Monday night, a fan decided that she wanted to take a swim in the iconic outfield fountain at Kauffman Stadium. Although we have no proof, she may have been drunk.
Here's what we do know:
Wet denim will never be a fashion trend.
Don't order the blue drinks if you're at a KC game; they may contain roofies.
No matter what, the lady seemed to be having fun. Good for her! (You know, aside from the arrest.)
Check out a video and photo gallery of the incident below.